Summer Activities For Toddlers
Summer is approaching! Let's together make the summer vacation for our toddlers entertaining and memorable. Now is the best moment for them to have a good time. And why only them? Even you can completely immerse yourself in your children's activities and relive your childhood with them. The majority of these activities can take place indoors, and you need not worry about the scorching sun causing sunburns on your toddlers' sensitive skin.
Moreover, staying indoors keeps your little ones safe from the pandemic to some extent. But don't completely deprive them of outdoor fun. Take adequate precautions, and let them enjoy their day-outs.
Here are some exciting indoor and outdoor activities that your little ones can indulge in during the summer months:
Go camping: For children, camping is one of the most thrilling activities of all time. If you don't want to venture too far, you can create a small camping environment in your garden. All you need to do is set up tents and make plans for campfires. You can also plan some games like a treasure hunt or scavenger hunt. Arrange a barbeque there – grill up some delicious barbeques that your kids will love. In short, simply relax and enjoy your camping with your toddlers!
Outdoor activities: Allow your children to participate in outdoor games such as Frisbee, badminton, or football. Hand and eye coordination and teamwork are emphasized in basketball. Soccer teaches how to collaborate with your team members quickly. Summertime is a great time to play with a jump rope. Allow your children to go ice skating and rollerblading, but make sure to keep an eye on them.
Go to a beach: You can also visit a nearby beach as it is a terrific way to beat the summer. But be very careful while they indulge in any aquatic activities. Make sure they do so under your supervision. Play a variety of beach activities, build sandcastles, and have a great time with them.
Go green: Teach your little ones the significance of 3Rs – Reduce, Recycle and Reuse and show them how to separate dry and moist garbage. Set up a miniature lab and let the children imagine themselves as small scientists, allowing them to work more enthusiastically and study with more passion. Assist them with sowing seeds, planting saplings and watering them, and other gardening related tasks.
Clean up and donate: Ask your children to look through their old toys and clothes. Teach them the importance of donation. Ask them to donate what they don't need. This way, they would discover the joy of giving. After all, it is always a good idea to donate old things to the needy instead of hoarding them.
Bring out their creativity: Allow your children to go outside and paint sitting on the lawn. Distribute colourful chalks among them so that they can freely express their artistic side. You will be amazed to see what a powerhouse of talent each of them is!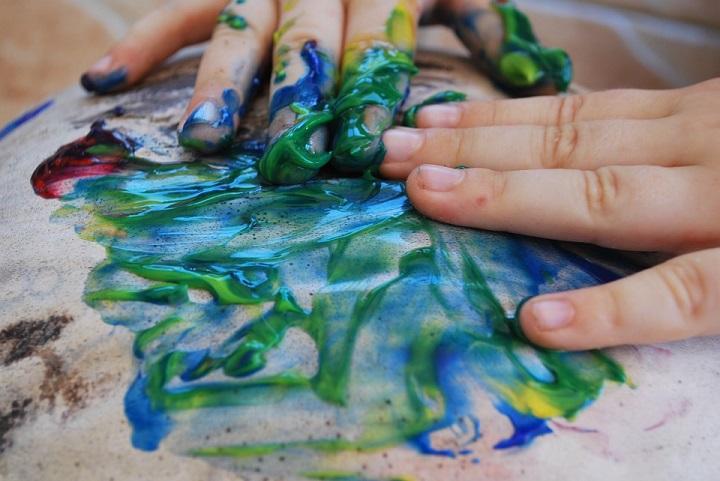 Indulge in water activities: Blow up a lot of water balloons. Nothing beats the summer heat like bursting water balloons on your head and getting completely soaked. Yes, that's one crazy idea, but allow your children to engage in water fights, of course, in your presence. This is one of the most fun activities toddlers can engage in.
Send them to summer camps: It's summertime. So make the most of your children's creativity and stamina. Enrol them in summer camps, dance classes, or other activities that enhance their skills and improve their fitness level. They can also take martial arts or karate classes to increase their strength, sense of coordination, and discipline.
Cook with your little ones: Toddlers enjoy trying out new things. So prepare kid-friendly foods like pancakes, sandwiches, cookies, or pizzas. Make them participate in cooking but keep them away from the flame or any sharp objects. Appreciate the taste of food they have prepared, and they will be overjoyed.
Ensure that you or a trainer is always present around your children when they are participating in these activities to avoid any unpleasant incidents. And yes, don't forget to dress your toddlers up in comfortable and stylish dresses made of natural fabric like cotton or linen! Here are some amazing styles for you to choose from.
Ensure that you or a trainer is always present around your children when they are participating in these activities to avoid any unpleasant incidents. And yes, don't forget to dress your toddlers up in comfortable and stylish cotton or linen dresses! There are various kids' clothing stores online in Australia from where you can choose some amazing styles and comfortable dresses for your kids.