Top Ways to Wear Kitten Heels
Kitten heels are quickly making their way back into the world of fashion. The most versatile of all heel heights, this mid-height style is ideal for wearing to work, out with friends, and even a special occasion or two.
I'll be the first to admit that I didn't always love kitten heels. Growing up, they were a shoe my older sister would wear to church on Sundays, and I was eager to get my hands on anything with a higher heel height. But now that I'm in my late 20s, I'm much more appreciative of the kitten heel from dream pairs shoes brands and its versatility.
Kitten heels are ideal for women who have trouble walking in taller heels but still want the benefits of wearing a heel (such as elongated legs). With their shorter height, wearers can enjoy the added benefits without worrying about tripping over their own feet or looking like they're trying too hard.
If you're ready to jump on board with this trend, here are some of my top ways to wear ladies kitten heels:
Wear Kitten Heels For Business Casual
Kitten heels look great with slacks and a blouse. Any type of slacks will work, from dressy to casual. A blouse can be as simple as a T-shirt or as dressy as a silk blouse with a bow or ruffles.
Wear Them With a Skirt and Sweater
A short skirt goes well with kitten heels in the summer when paired with a light sweater or button-down shirt. Try wearing them with opaque tights and longer skirts or dresses during colder months.
Choose a Metallic Pointed-Toe Pump
A classic metallic kitten heel is the perfect mix of retro and modern. They feel fresh with a sleek pointed toe, plus the neutral color means you can dress them up or down.
Go For a Black Suede Slingback
A slingback kitten heel from dream pairs store feels fresh again this season and is the perfect height to wear all day long. A pair of black suede will get you through any meeting, date, or event that comes your way.
Add a Pop of Color With a Patent Pump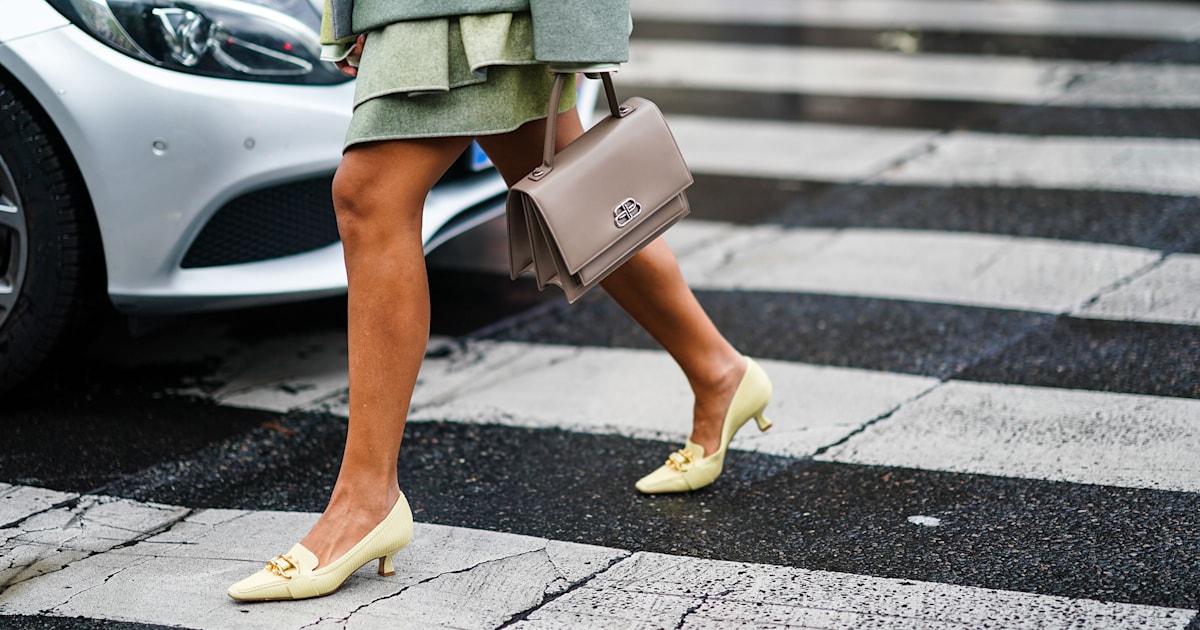 A bright-colored kitten heel will add an unexpected pop of color to any outfit. Try wearing an all-black look for extra bold contrast.
Wear it With an Ankle Strap
Ankle straps are big this season, and we love how they look with kitten heels! The combo elongates your leg and has just the right sex appeal (without going overboard).
Choose a Nude Pump
Nude pumps are always a classic choice that goes with everything in your closet, but they're especially chic when done in a kitten heel style. If the classic pointy style isn't quite your thing, try this round-toe version instead!
Key Takeaway
The kitten heel is a fashion-forward alternative to the classic staple pump and can be worn anywhere that a pump would be worn. If you're looking for a shoe that's dressier than a ballet flat but not as formal as a full-on pump, the kitten heel is your best bet. Add some extra height while still maintaining comfort with these super-chic footwear options.